These Simple Items Make It A Breeze To Clean Your Car And Make An Impression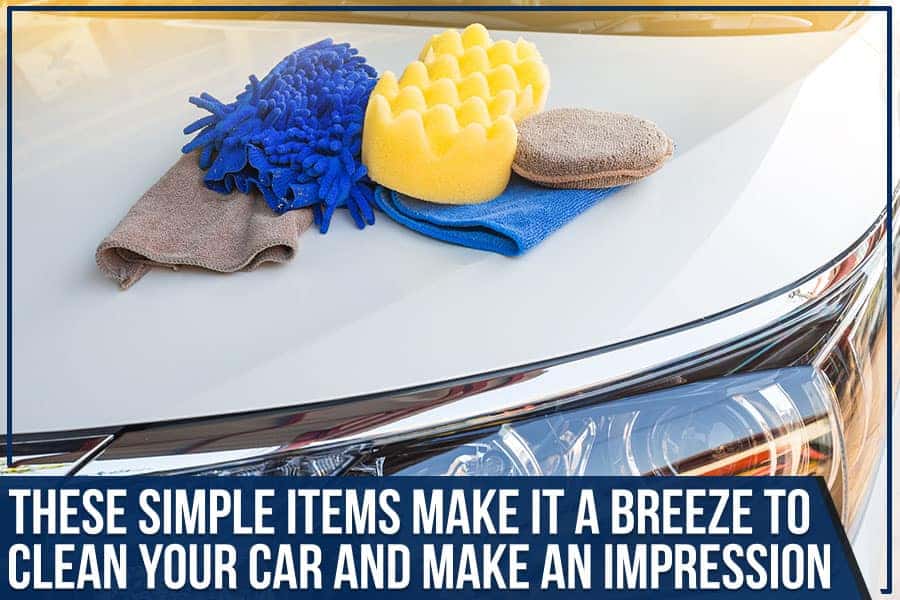 You don't need a lot of elegant equipment to keep your car clean and looking sharp. All you need are some simple items that you probably already have in your home. Today, we will talk about the best ways to clean your car using everyday articles. We'll cover everything, so read on for tips and tricks that will make it a breeze!
Bucket, Soap, Cloth, and Sponge
You will need a bucket, soap, cloth, and sponge to clean your car at home. Fill the bucket with warm water and add soap. Wet the cloth or sponge in the soapy water and scrub the car from top to bottom. To avoid streaks, don't forget to rinse the cloth or sponge in the bucket. When you're finished, dry the vehicle with a clean towel.
Microfiber Towels
Microfiber towels are essential for drying your car. They are super absorbent and will leave your car streak-free. Plus, they can be used over and over again. You'll want to have a few on hand to have a clean one readily available. Also, you may want to use different colors of microfiber towels for different areas of your car. For example, use a white towel for the windows and a darker shade for the exterior.
Wash your microfiber towels separately in cold water to keep them in good condition. Avoid fabric softener, which can diminish their absorbency.
Dashboard Duster
Another cleaning essential is a dashboard duster. This will help you remove all the dust and dirt accumulated on your dashboard. A quality dashboard duster will have soft, fluffy fibers that won't scratch your surfaces. Plus, it should be able to trap and hold dust until you're ready to dispose of it.
Wheel Cleaner and Brush
Next on the list is a wheel cleaner and brush. This will come in handy for cleaning those hard-to-reach areas of your wheels. A good wheel cleaner should be able to remove brake dust, road grime, and other build-ups without damaging your wheels. And it should be safe to use on all types of wheels, including aluminum, chrome, and clear-coated wheels.
A wheel brush will help you get into all the nooks and crannies of your wheels. Get a brush with delicate bristles that won't scratch your wheels. And ensure the brush is the right size for your wheels.
Glass Cleaner
Next up is glass cleaner. A good glass cleaner will remove streaks, smudges, and fingerprints from your windows. And, it should be safe to use on all types of glass, including tinted windows.
These items are essential for keeping your car clean and presentable. By following these uncomplicated tips, you can ensure that your vehicle is always looking its best. This will save time and money, and it will also make a great impression on anyone who sees it.
If you're looking for a reliable, affordable dealership service center for car services, Lakeland Hyundai, serving Brandon, FL, is a perfect choice. Our expert car technicians are always on hand to provide top-notch service, and our prices are affordable. So, if you require an oil change, new tires, or just a tune-up, don't hesitate to visit us today. Schedule a service appointment now!