How Do I Decide What Type Of Car I Need?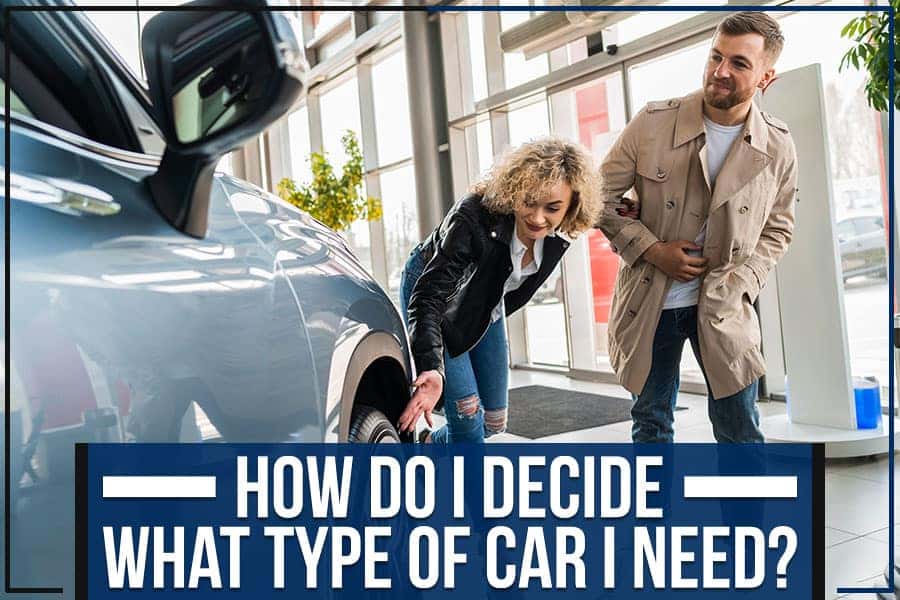 Car buying can be a stressful experience, especially if you don't know what to expect. Lucky for you, we've compiled this article that will help guide your way through the process and make the whole experience easier for you!
This blog post will look at the top four questions that you should consider when deciding what type of car to buy.
1. What Do I Need from My Vehicle?
The needs vary from person to person, but here are some common things people use their vehicles for: commuting to work, running errands around town, picking up the kids from school or daycare.
If most of your driving revolves around transporting passengers in a suburban setting, then a midsize sedan may be a good option for you.
A sports car is an excellent choice if you're single, enjoy the fast life, and only need to pick up groceries once a week. Fuel efficiency and power can be balanced by choosing an SUV, which combines the benefits of both types of vehicles.
2. How Much Should I Spend?
If you're thinking of purchasing a new car, one of the first pieces of advice we can offer is that price should not be your only consideration. We recommend considering how reliable or effective a vehicle needs to be for your needs and whether it's worth spending more money on something extra special for yourself.
If you are looking to purchase a used car, we recommend setting a budget before beginning your search. This can help avoid any surprises and is especially important if it's your first time buying a used vehicle on your own.
3. What Type of Fuel Do I Want to Use?
Another crucial thing to consider is the type of fuel your car will use. If you don't want to spend too much money on gas, go with an electric vehicle.
However, if you're looking for something inexpensive, get a hybrid engine! It's efficient without being overly expensive.
4. Which Style Do You Prefer?
Ask yourself, "what kind of style do you want in your new ride?" Do you prefer vintage and classy, sleek and futuristic, or sporty and agile? Maybe you want something that looks like a spaceship – that's fine too! Think about what kind of design speaks to your sense of fashion.
If you're looking for an edgier look, go for a luxury vehicle. Want something more soft/feminine? Try a sedan. Do you want to show off with your ride or blend in and go unnoticed? One last thing to consider is how much cargo space do you need/want for all the things that'll be going into your new car!
Lakeland Hyundai is your certified Hyundai dealer serving Plant City, FL, and the surrounding areas. At our dealership, you'll find a solid selection of new and pre-owned vehicles to choose from.
We strive to make your car buying experience more enjoyable than ever before. Have any questions about what we have for sale? Contact us today!