Autos 101 – Decoding The Trim Levels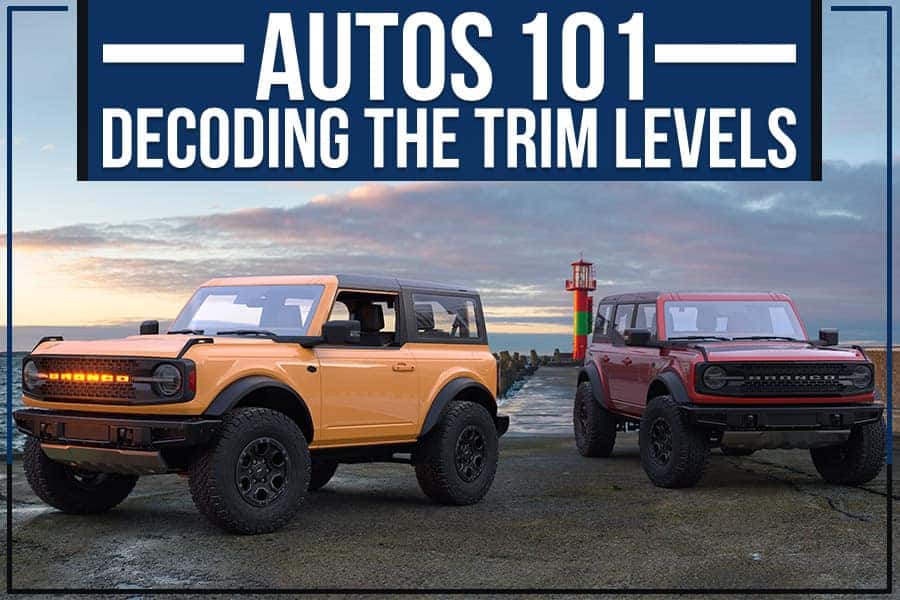 When you go car shopping, you'll need to decide what trim level you want. This can be confusing for many people, especially since there are so many different options to choose from. This post will discuss what trim levels are and why there are so many. You'll learn how each trim level is designed with a person's specific needs to help you decide carefully when buying your next car.
Car Trim Defined
A car has three main parts – the body, the interior, and the engine. The trim level is determined by combining these three things in various ways. For example, a base model might have the bare minimum in each category. A luxury model would have top-of-the-line everything. And there are models in between that offer a mix of features.
1) The Body
The car's body is usually what people think of when they hear the word "trim." This includes things like the color, style, and materials used. A luxury car might have a chrome finish and leather seats, while a base model might have less flashy paint and cloth seats.
2) The Interior
The interior of the car is another important part of the trim level. Things like the type of stereo, heated seats, and sunroof all contribute to the trim level. A luxury car would have a top-of-the-line stereo with surround sound and heated seats in front and back. A base model might have a basic stereo with no heated seats.
3) Engine
The final part of the trim level is the engine. A luxury car will have a more powerful engine than a base model. It means that it will be able to go faster and get better gas mileage. A base model might have a four-cylinder engine, while a luxury car will have a six- or eight-cylinder engine.
How Many Trims?
There are numerous trim levels for each car. For example, the Hyundai Tucson has SE, SEL, and Limited trim levels. SE or Standard Edition is the base model. SEL offers more features than SE. Limited is the luxury car trim. It has all of the features of the lower trim levels, plus more.
Usually, there are 3 to 6 trims for each car model, but they can go up to 10. It all depends on the manufacturer and how many different levels of luxury they want to offer.
When looking for your next car, keep in mind what you want and need. If you don't need a lot of bells and whistles, then a base model might be the best choice for you. But, if you're looking for a luxurious ride, you'll want to choose a car with the highest trim level.
Now that you know all about car trims, you can decide when it's time to buy your next vehicle. Keep this information in mind, and you'll be sure to find the perfect car for your needs.
Lakeland Hyundai, serving Winter Haven, FL, is a wonderful dealership for buying new cars. We offer a wide selection of new vehicles, and our prices are very competitive. Our staff is also friendly and helpful, so you can be sure that you'll be taken care of if you have any questions or concerns. We recommend checking out our dealership to ensure you're getting the best deal possible when buying a new car.