6 Essentials to Keep in Your Car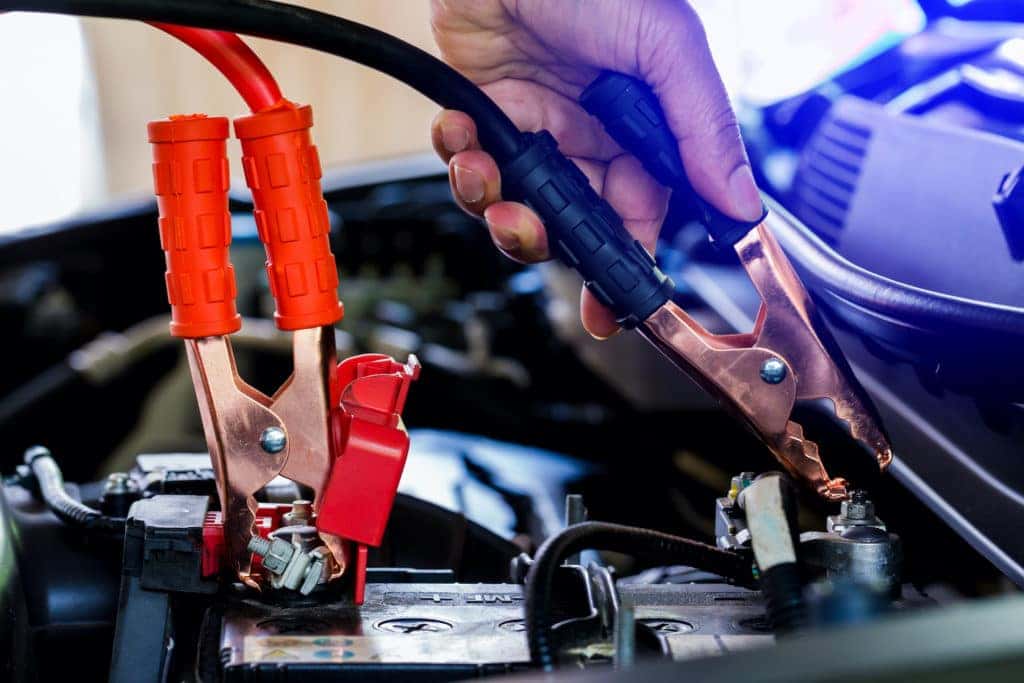 Expect the unexpected, right? Anything can happen while you're on the road – it's best to always be prepared. There are some key items that can help make your life easier when trouble arises. You never know what can happen – flat tires, dead batteries, you name it. Whether you're headed on a cross country road trip, or just commuting into work, there are several items that you should never leave home without. To save yourself the trouble, make sure that you have these six essentials in your car every time you go for a drive. Better safe than sorry!
A spare tire, lug wrench, and jack
You are bound to experience a flat tire at least once in your lifetime, if not more. If you have never had to deal with a flat before, it may seem like an impossible task. But it's actually pretty simple to handle on your own if you are prepared with the right tools. Make sure that you never leave home without a spare tire, a lug wrench and jack in your vehicle. It's essential that you have all 3 of these items, or you will not be able to change your tire. Certain vehicles also require a special lug nut key for tires with locking lug nuts. If this is the case for your vehicle, make sure you also always carry around one of these keys if it's not already in your car kit.
Being able to change your own tire is a great skill to have. Although you could usually get help from a roadside assistance service or a kind passing stranger, you don't want to be unprepared if you ever need to change a tire by yourself. This is especially true if you get stuck somewhere really remote. Knowing how to change your own tire could save you hours of waiting around.
A set of jumper cables
Dead car batteries can really ruin your day. Doesn't your car always seem to die when you're running late? Make sure that you always keep a spare set of jumper cables in your car so that you can deal with a dead battery quickly and efficiently. Nowadays, you can even purchase battery packs to jumpstart your car. That way, you won't need another working vehicle to help you get back on the road – simply use the spare battery to restart yours!
When attempting to restart your car, make sure to attach the jumper cables in the following order. This will help avoid damaging the battery and your car's electrical system. It will also prevent you from injuring yourself!
Attach one of the red clamps to the positive terminal of your dead battery

Attach the second red clamp to the positive terminal of the working battery

Attach a black clamp to the negative terminal on the working battery

Attach the last black clamp to the negative terminal of the dead battery. You can also choose to attach it to another grounding point. Some vehicles contain special grounding bolts in their engine compartment specifically for jumpstarting purposes. You can also use any unpainted metal portion of the engine, including things like metal bolts or brackets.
Once your car is working again, remove the cables in the opposite order of which you put them on. Again, this will keep both you and your vehicle safe from harm.
WD-40
WD-40 is an all around amazing product. It is a multi-purpose lubricant that's perfect for countless applications. When it comes to cars, you can use it to loosen stuck bolts, stop a squeaky hinge from making noise, or to get some gunk off of your vehicle's exterior. Make sure to add WD-40 to your everyday car kit. You never know what you might need it for!
First aid kit
Accidents can happen, anywhere and anytime. Make sure that you're prepared in case you ever get into a collision. By keeping a first aid kit in your vehicle, you can save precious time and help treat injuries immediately, rather than waiting for help to arrive. You may not be able to fix everything, but you can certainly help mitigate some of the damage that's been done. In general, it's a good idea to keep a first aid kit in your vehicle for day-to-day use as well. Never have to worry about minor cuts and scrapes on the road ever again.
First aid kits come in many sizes, and can come with a wide variety of items included. You may want to start by being sure you have:
Band-aids

Antiseptic solution

Thermometer

Disposable gloves

Tweezers

Safety pins

Triangular bandages

Saline

Eyewash

Adhesive tape

Elastic bandages

Antibiotic ointment
Feel free to add other items as you see fit to meet your needs. This is just a good starting point.
Windshield wiper fluid
Windshield wiper fluid is essential to maintaining good visibility on the road. Make sure that you never run out of fluid by keeping a spare bottle in your trunk at all times. Being unable to see out of your windshield is a huge safety hazard. Having a good stock of fluid is essential, especially when the temperature starts to drop a bit and your window fogs up more. When buying windshield wiper fluid, make sure that you purchase a good quality product. Some cheaper brands today don't actually work. Others let off toxic fumes! If you are unsure, go with the product sold at Lakeland Hyundai. We'll be sure that you're getting the best option for your vehicle!
Reflective triangles or flare lights
Again, accidents can happen – and always when you least expect them to! In the case that you are in an accident, reflective triangles or flare lights can help mitigate the situation and keep you safe while you are waiting for help. These devices make you and your vehicle more visible, which is especially important if you get into an accident at night. They're also useful on the highway, to help high-speed cars recognize you and slow down. Never leave home without these essential safety items – you never know just when you might need them.
Summary – 6 essentials to always have in your car
A spare tire, lug wrench, and jack (and lug nut key if necessary)

A pair of jumper cables

WD-40 lubricant

A first aid kit

Windshield wiper fluid

Flare lights or reflective triangles
You never know what you might face on the road. Don't be caught unprepared – make sure that you always have these 6 essentials in your vehicle.