The Bartow Beats: The Best Car Stereos For An Upbeat Ride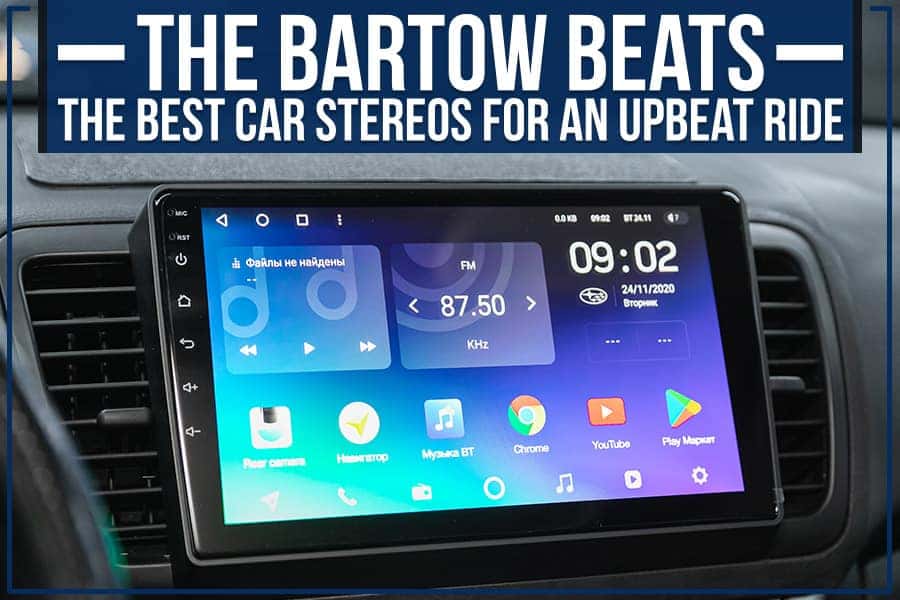 When it comes to car stereos, there are many different options on the market. You can go for the standard radio or upgrade to a multimedia panel. These panels offer multiple features that can make your driving experience more enjoyable.
They allow you to listen to music and radio stations and give you access to navigation, backup cameras, and other functions. If you're looking for a great car stereo that will keep you upbeat on your rides, read on for our recommendations!
No. 1: Sony XAVAX8100
The first item on our list might raise a few eyebrows with its price tag, but Sony products are almost always worth the investment.
This multimedia panel comes with a massive nine-inch touch screen, making it one of the biggest on the market. It's also packed with Bluetooth connectivity, hands-free call and music control, voice recognition, and more.
It's compatible with Android Auto and Apple CarPlay to use your smartphone's apps on the big screen. One gripe some guests point out is the dimness of the screen, but overall it's a top-notch product.
No. 2: Pioneer MVH1400NEX
Offering built-in apps like CarPlay, Spotify, and Pandora, the Pioneer MVH1400NEX is another terrific option for Apple iOS users.
It features a 6.2-inch touchscreen at a resolution of 800×400. It can play DVDs, CDs, and any file from your iPhone or MP3 player using Bluetooth or an auxiliary cable. It also boasts a 13-band equalizer for excellent sound quality.
The downside to this product is its reported incompatibility with Android phones. While voice recognition is supported on some smartphones, several Android users complain about Google apps not working or the unit randomly shutting down.
However, suppose you're an iOS user. In that case, the Pioneer MVH1400NEX is a superb option for a high-quality multimedia panel in your car.
No. 3: AboutBit 7-inch
Let's see what the AboutBit is all about: you can enjoy all the advantages of a brand-name touchscreen stereo at a price that barely scratches your wallet.
Users can blast their favorite music via their phones or MP3 players, make hands-free calls, plug into the USB port to charge their devices, etc. This unit supports Android 9.0 and iPhones produced before the iPhone XR – a pretty good deal for an entry-level multimedia panel.
It also comes with a remote control for the back passengers and a rear camera, though guests did complain that the wire was not long enough for the car. If you'd like to connect the camera to the unit, we recommend purchasing another cable. Another gripe could be a defective microphone, so buying another one would be ideal for enjoying this product's advantages.
Conclusion
Those were 3 of the best car stereos on the market that offer great value. The final decision rests with the buyer, depending on your specific needs and wants.
Lakeland Hyundai serves Bartow, FL, with a broad range of new and pre-owned vehicles. Our mission is to make every guest a satisfied guest.