6 Things You Need To Ready Your Ride For The Road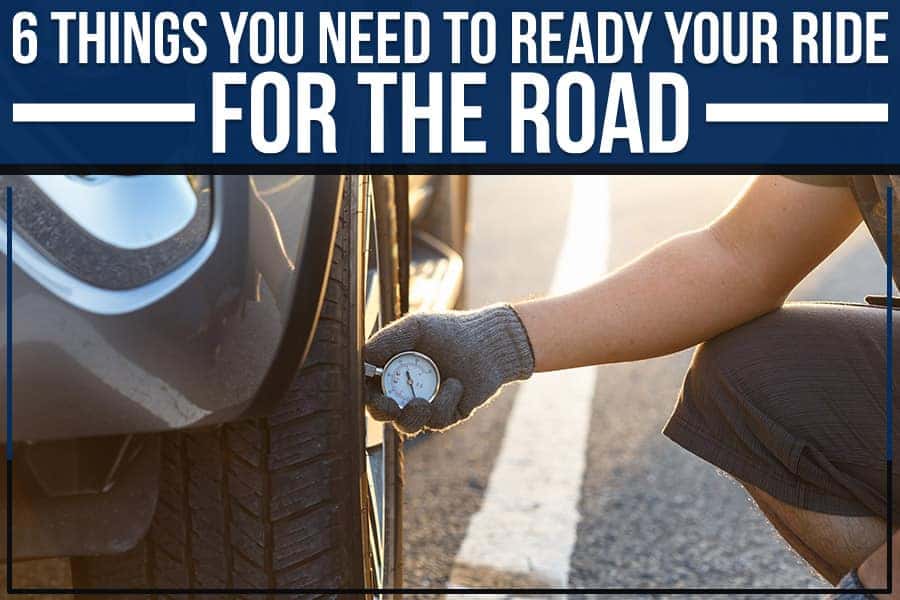 Are you getting ready for a road trip? If so, ensure your car is ready too! You need to do numerous things to ensure your car can handle the journey. We'll provide various tips that will help get your car ready. Follow these tips, and you'll be on your way to an amazing vacation.
1) Check Your Tires
Your tires must be in optimum state and properly inflated. This is specifically critical if you'll be doing a lot of driving on the highway. If your tires are bald or have very little tread left, replace them before you go. Also, ensure your spare tire is properly inflated. You don't want to be stranded on the side of the road with a flat tire and no way to fix it.
2) Get Your Engine Oil Changed
If you need an oil change, get it done before you go. You don't want to be driving long distances with old, dirty oil in your engine. This can yield problems and is generally not good for your car. Get the oil changed and also replace the filter if it needs it.
3) Check All the Fluids
While you're at it, check all your other fluids too. Make sure the coolant is full, and there are no leaks. Check the power steering fluid, brake fluid, and windshield wiper fluid levels. Top them off if they're low. You don't want to run out of these fluids while you're on the road.
4) Ensure All Lights are Working
You need to see and be seen while you're driving. Ensure all your lights are in working order, including your headlights, taillights, brake lights, and turn signals. Replace any burned-out bulbs before you begin the trip. Also, clean your headlights and taillights, so they're nice and bright. If you feel the headlights are dim, have them checked to avoid any issues.
Check your horn while you're at it to ensure it's working. You may need it to honk at another driver or alert a pedestrian of your presence. And don't forget about your emergency flashers! You never know when you may require to use them.
5) Ensure the Brakes are Working Properly
One important safety feature of your car is the brakes. You want to ensure they're in good working condition. Visit a dealership service center and get them checked by a professional if you're not confident in doing it yourself.
6) Keep an Emergency Kit
No matter how carefully and precisely you prepare, sometimes things happen that are out of your control. That's why always keep an emergency kit in your car. This can include a first-aid kit, jumper cables, flares, and a flashlight. And don't forget water and snacks!
Before hitting the road, give your car a thorough inspection. This includes checking the oil level and tire pressure. You should also check your brakes, belts, hoses, and fluids. Ensure everything is perfect to avoid any issues while on the road.
Lakeland Hyundai, serving Clermont, FL, is a trusted dealership service center, and our certified car technicians will inspect your car from top to bottom to make sure your car is road-trip-ready. We offer numerous car services such as oil changes, tire rotations, brake repairs, etc.
Schedule a service appointment and let our service center prepare your car for the trip!