5 Surefire Tips For A Proper Test Drive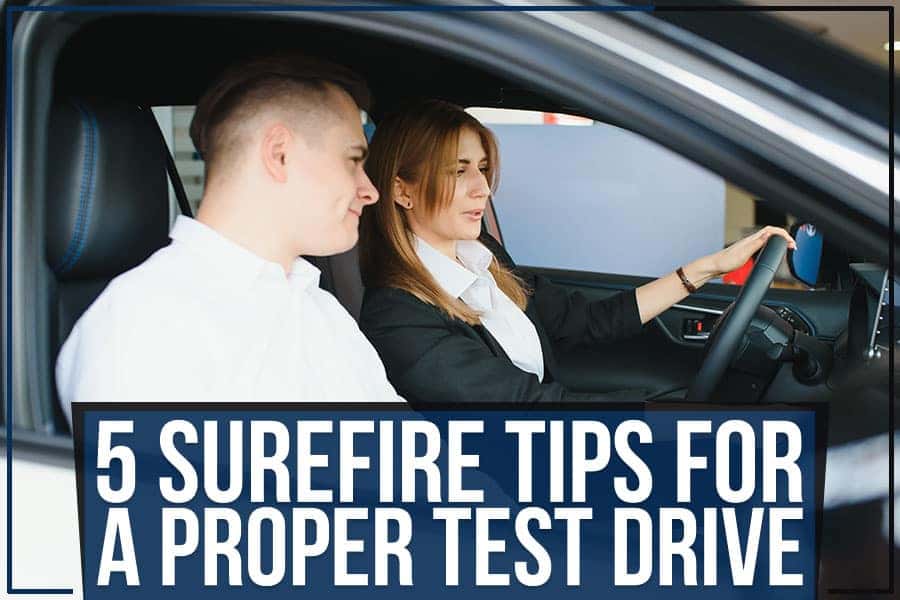 Buying a car is a huge commitment. Not only have you got to shell out your hard-earned cash, but you're also responsible for maintaining and caring for your vehicle in the years to come. That's why it's so important to take your time during the car-buying process and make sure you're making the right decision. One of the most important steps? A proper test drive. Here are five tips that could guarantee your test drive goes smoothly.
1. Get to know the car before you take it for a test drive
Before taking a car for a test drive, it is important to get to know the car. This means taking a few minutes to familiarize yourself with the controls and features of the vehicle. For example, you should know how to adjust the mirrors and use the headlights.
Familiarizing with a car before you get behind the wheel will help you feel more comfortable during the test drive and better understand how the car handles with your style of driving. It also helps you to better adapt to the vehicle's controls & newer features as you traverse your test drive route.
2. Drive on different types of roads
If you're planning on test driving a car before you buy it, try out a variety of roads. Drive on the highway, in stop-and-go traffic, on winding roads, and in other conditions that you might encounter daily. That will give you a clearer idea of how the car manages under different circumstances and whether it's the right fit for you.
3. Take it for a spin with a passenger
A passenger can help you keep an eye on the car's features and performance as you're driving. They can also give you feedback on how the car feels. Plus, having a passenger with you will make the experience more fun and exciting.
4. Check out the features
Make sure to check out the car's features. Are the seats comfortable? Are the controls easy to use? How does the drive feel on the road? Taking the time to familiarize a car's features before you buy it can help you ensure that it's the right one for you.
5. Make sure everything is in working order
This includes checking the tires, brakes, and engine. Also, make sure to bring along a stepney and jack just in case you have a flat. Once you're on the road, pay attention to what the drive feels like. Does it accelerate smoothly? Is the steering tight? How does it feel when you brake? If everything is in order you're ready to take the car for a spin.
Ready to hit the open road? If you live anywhere near Orlando, FL, schedule a test drive at Lakeland Hyundai and find out what it's like to be behind the wheel of your dream car. We have a Trade-A-Thon going on in honor of Memorial Day with amazing deals & leases and we guarantee you will find your next car there!
We have an extensive inventory of new and used Hyundai so that you can find the perfect vehicle for your needs!